X

Register for free to receive latest news stories direct to your inbox
Register
Surrey-based digital marketing and design agency has launched a new base in Sheffield.
The company is a digital agency that focuses on making marketing easy through its monthly marketing packages and team of account handlers, copywriters, designers and web developers.
Together, the team delivers regular marketing activity, strategies and campaigns covering various disciplines — from social media, content writing, email marketing and PR to PPC, SEO and website design and development.
Now, Hyped Marketing is setting up another, more northerly base, landing on Eyre Street in Sheffield city centre.
Co-founder and managing director, Jamie Barlow, said: 'We'd already established ourselves as a leading digital marketing agency in the South, but why limit ourselves to one area?
"The North is full of innovative and exciting companies, so we can't wait to make an impact in Sheffield, develop our client base and start offering our services up and down the country to B2B and B2C businesses across a range of different industries.'
The agency transitioned suddenly to remote working last year to ride out the COVID-19 storm.
Barlow and Andrew Johnson (creative director and fellow co-founder) quickly decided to make the change more permanent.
Hyped Marketing now operates a hybrid working model, giving team members the flexibility to work from home, the office or elsewhere.
The agency says this switch to hybrid working has allowed it to tap into talent from further afield, meaning it has been steadily growing its team over the past six months.
:::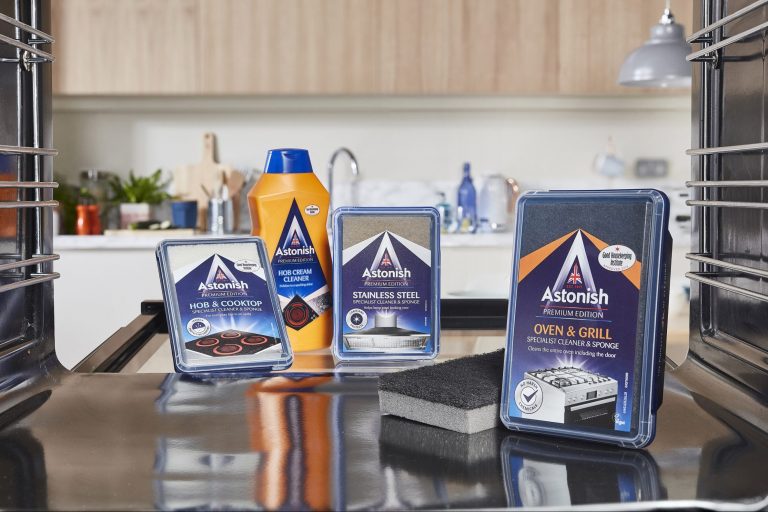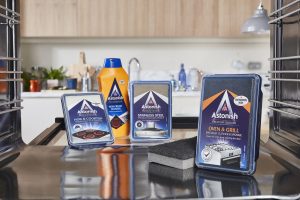 A TV advertising campaign, created by full-service marketing agency, Principles has seen a 91% increase in sales and 1,000% increase in web traffic for international cleaning brand Astonish.
The campaign's first phase, which ran for three months at the beginning of 2020, in partnership with ITV, supported the launch of Astonish's new premium cleaner range and placed a spotlight on Astonish's Oven & Grill Specialist Cleaner.
The campaign saw a huge surge in demand for the cleaner, with customers contacting the brand's head office due to supermarkets selling out of the product.
With widespread national listings across independent retailers and discount stores, Astonish tasked Leeds-based Principles Agency with driving awareness of the new product range to encourage consumer trials and disrupt a category predominantly occupied by multinational competitors.
During the TV campaign, retailers that stocked Astonish Oven & Grill and Hob Cream delivered double digit performance in the oven cleaning category, with competitor brands also having benefited from an uplift in sales.
Alongside the 30-second TV advert, digital and paid-for social media strategies were also deployed to generate online sales and boost website traffic.
A spokesperson at Astonish said: "Our fantastic campaign didn't just demonstrate how the product works, but more importantly the non-stop role the oven plays and the practical benefits the products provide.
"The campaign was so successful that we returned to TV for a second burst of activity using exactly the same creative developed by Principles Agency."
Established more than 50 years ago in Bradford, West-Yorkshire, Astonish has grown from a door-to-door single product set-up, to an international brand with a portfolio of more than 60 products.
Liz Bryne, client services director at Principles, said: "We have designed and developed a campaign which has had instant impact for Astonish and generated incredibly impressive results, including a significant increase in product sales.
"We steered away from the traditional product-led advertising campaigns that are often seen in TV ads and designed something that would resonate with consumers.
"We wanted to highlight warm and memorable family moments in the kitchen and demonstrate the real world benefits of cleaning products that work quickly and efficiently in a busy household."
:::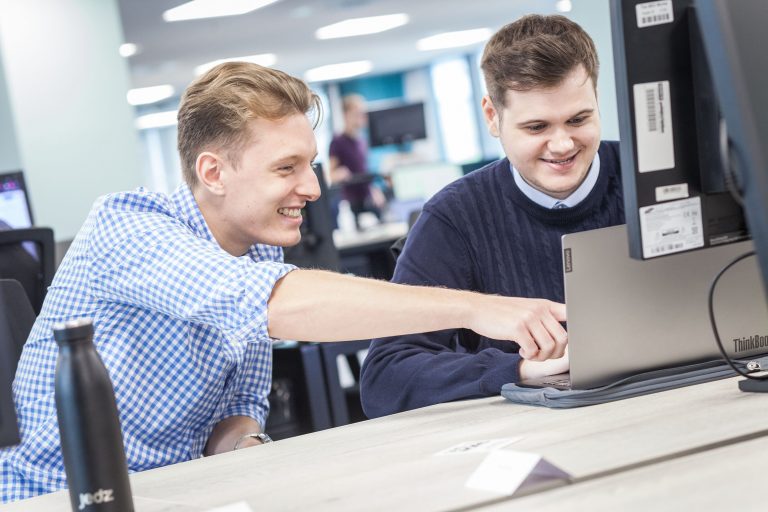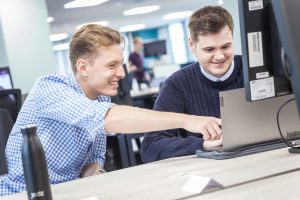 The SEO Works is investing in the future – as it launches a digital academy with spaces for ten apprentices before the end of the year.
The Sheffield-based agency intends to build a foundation for the next generation of digital marketers, invest in the agency's culture, and lift the bar for digital in the city.
This comes as it moves into a brand new HQ in the city centre, complete with a £250,000 fit-out, creating state-of-the-art workspaces for the growing team.
Managing director, Ben Foster, said: "For us, there's no better way to develop future digital talent than through apprenticeship programmes – being able to experience that professional and personal development within the agency is amazing.
"As well as this, the ability it gives us to contribute to the future of Sheffield's digital economy is fundamental.
"Part of our decision to move into a new HQ was a vote of confidence in our city, and this is an extension of that."
Senior business development manager at the agency, Ryan Fox, began his career on one of the company's apprenticeship schemes.
He said: "Having progressed through almost every position in my department gives me a unique perspective on what it's like to be in each role, allowing me to empathise with and help guide others.
"To me, this has been far more advantageous than coming in at a senior level and having to learn what each function does. The apprenticeship was the perfect way to kick off the journey."
The academy already has its first pupils – with three people currently on the course and more new starters due over the coming weeks.
:::
Virgin Money, has appointed performance marketing agency, Journey Further, as its retained SEO partner.
The appointment follows a competitive six-way pitch process and will see Leeds-based Journey Further manage the bank's SEO activity, including digital PR.
The agency will focus on amplifying online visibility across Virgin Money's full range of products and services.
Robert Jefferson, head of marketing at Virgin Money, said: "Culturally we think that this is a great fit, and see Journey Further as an extension of our in-house team.
"Journey Further's data first approach, underpinned by technical know-how stood out to us in the pitch process. We're looking forward to having them on board."
Dan Nutter, head of SEO at the agency, said: "The team is really excited to be working with Virgin Money and I'm confident our performance-driven approach will deliver amazing results and growth for the brand."