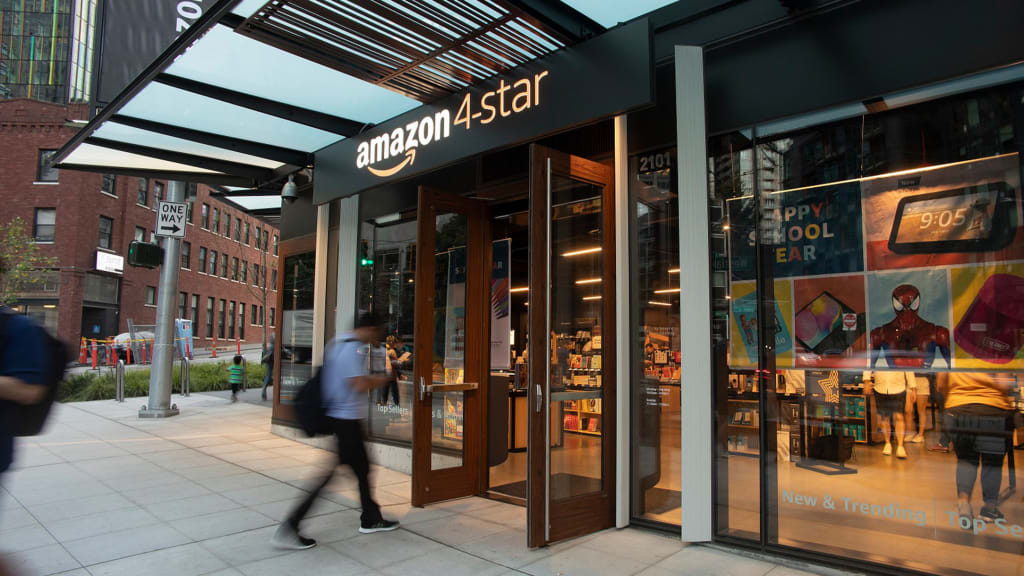 Amazon Is Planning to Open Retail Spaces Similar to Department Stores
Amazon started out trying to disrupt the legacy retail model. Now it has plans to join it.
The Seattle-based e-commerce giant intends to open several large physical retail locations that will have the look and feel of traditional department stores, reported the Wall Street Journal. With the first locations to open in California and Ohio, people familiar with the plans told the Journal that consumers can expect 30,000 square feet of clothing, home goods, electronics, and more from top brands as well as from Amazon's private label. The storefronts will be smaller than a typical department store, but similar to the condensed formats that Bloomingdale's and Nordstrom have opened in recent years.
In response to a query by Inc., an Amazon spokesperson said the company doesn't comment on rumors and speculation.
Amazon's humble beginning as an online bookstore in 1994 grew under Jeff Bezos's vision to displace traditional brick-and-mortar retail with e-commerce, home delivery, and subscription models. Amazon recently became the largest retailer in the U.S., surpassing Walmart in sales as it sold more than $610 billion worth of goods over the 12 months ending in June. Based on share prices, CNBC currently values Amazon at $1.59 trillion.
While it may seem counterintuitive for Amazon to work backward and join the model it disrupted, the move could help it with problems that face many e-commerce brands, such as trying on clothes, making in-person pick-ups and returns, and creating an immersive in-person brand experience. It's also not the first dive into brick-and-mortar, as Amazon has been opening convenience stores with Amazon Go, as well as retail pop-ups and bookstores. For Amazon Go storefronts, the company uses cashier-less technology that lets customers pay for their purchases by simply walking out of the store. The Journal did not say if that technology might be used in the rumored future department stores.