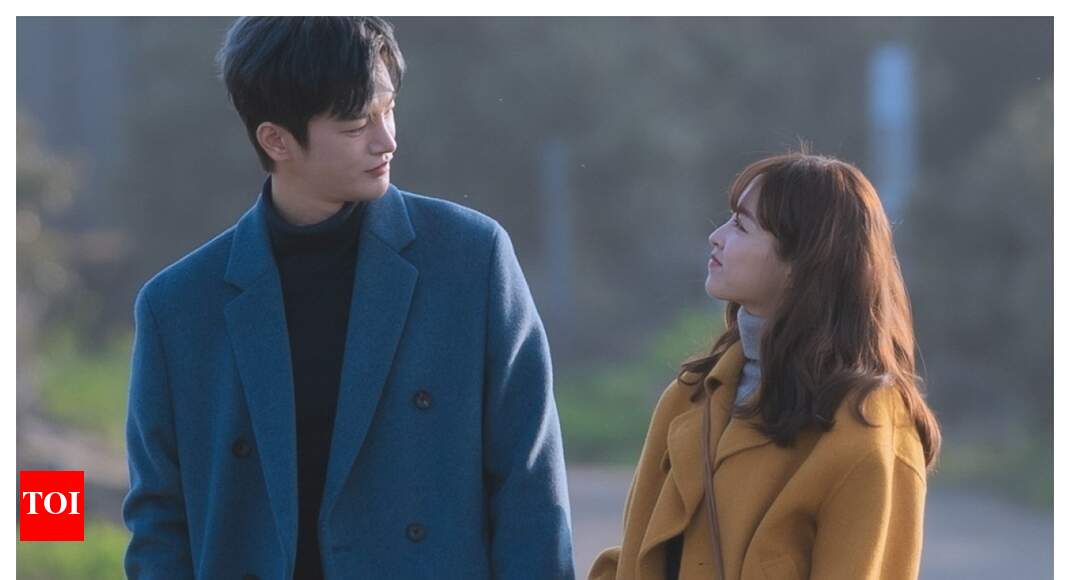 Doom At Your Service: Park Bo Young and Seo In Guk play the perfect couple in latest stills
Who is ready to see Park Bo Young and Seo In Guk play the perfect cute couple in 'Doom at your Service'? The makers dropped some new stills ahead of the latest episode that features the lead stars looking lost in love.
The romantic couple can be seen on a date in Jeju Island, in the latest released stills from the drama. The two look like a couple in love as they walk together, holding hands with deep and longing stares that give us a glimpse into their crackling chemistry.
In the still, the duo is enjoying their cute couple time, looking happier than ever.

In the fantasy drama, Tak puts her life on the line to prevent her fate, i.e., she has only 100 days to survive. However, she gets Myul [The mysterious god of death], who offers her dangerous contact.

The last episode saw, Tak chose death in line with the rules of her contract with Myul, which promises that someone she loves will die instead of her. However, she can be stopped if she wishes to ruin the world before her 100 days are up.
But her feelings eventually came forth as she tells Myul, 'I want to live.'
His equally dreamy reply, "I want to be alive too. That's why I want to die with you," has only made fans eager to know the fate of their love story.
The drama is already reaching heights on social media platforms with successfully drawing in good ratings.