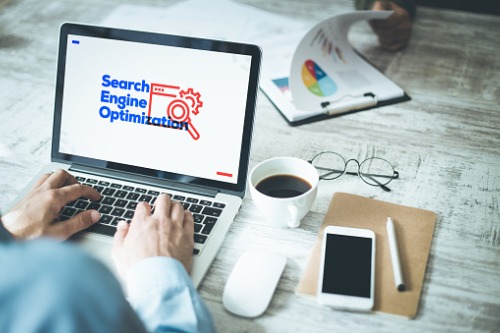 How mortgage lenders can boost their SEO ranking
Having an online presence is key in today's digital world, especially as consumers turn to the web each and every time they consider purchasing a service or product. In this environment, mortgage brokers need to ensure that they're rising to the top of search rankings and embracing change in order to grow their business.
During an upcoming free webinar, titled "6 Local SEO Myths that Need Busting for Mortgage Lenders," experts from Podium will shed light on what brokers may not know about search engine optimization (SEO), before diving deeper into how professionals can boost their ranking and why online reviews play such an important role in SEO.
In fact, said Hayley Sonntag, senior marketing specialist at Podium and one of the webinar experts, "One of the myths we plan to address is about reviews, and why they're not a nice-to-have, but a must-have, specifically for local search."
Reviews play a big part in ranking for local search in Google's algorithm since they can help businesses get to the top of the search list, or as close to the top of that list as possible. As a result, they're important for credibility in the eyes of Google and other search engines. Moreover, said Sonntag, "They're really important in the eyes of consumers since a large majority of them will look at online reviews before choosing to do business with a company."
Another myth that will be busted during the webinar will help uncover the difference between local search and organic search, and why it matters to businesses. To discover the other four myths surrounding SEO, mortgage professionals will have to tune into the upcoming webinar, but for now, Sonntag outlined what else attendees can expect to learn during the session.
"A lot of what we'll go over is very Google-specific, since that is one of the most preferred search engines," she explained. "The first step to showing up on Google is claiming your business, and then there are things that you can do within your listing that can help you get found by potential clients, get your listing seen, and get it to the top of the list."
Mortgage lenders who listen in on the webinar will receive a ton of concrete information and specific steps that they can begin using that day to immediately start boosting their SEO ranking, as well as other guidance that they can implement on a week-by-week basis to maintain that ranking and improve it over time, added Sonntag.
Learn more about improving your SEO ranking during Podium's free upcoming webinar, "6 Local SEO Myths that Need Busting for Mortgage Lenders" on March 09, 2021. To sign up, click here.