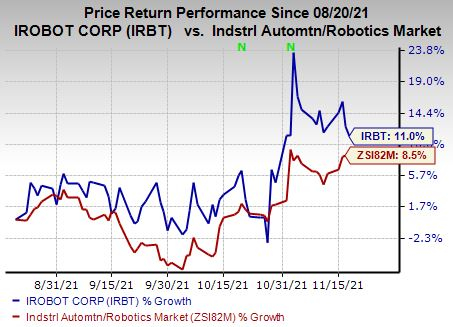 iRobot (IRBT) Buys Aeris Cleantec, Expands Product Offerings
iRobot Corporation IRBT recently closed the acquisition of privately-held Aeris Cleantec AG. The financial terms of the transaction were kept under wraps.
iRobot's shares declined 1.3% yesterday to eventually close the trading session at $88.35.
Based in Cham, Zug Switzerland, Aeris Cleantec is a designer and manufacturer of superior-quality air purifiers for improving air quality at homes. Featuring High Efficiency Particulate Air (HEPA) filters, the company's air purifiers help in eliminating various types of pollutants, including allergens, odors, pet dander, and smoke. The air purifiers can also be controlled from the Aeris mobile app by its customers.