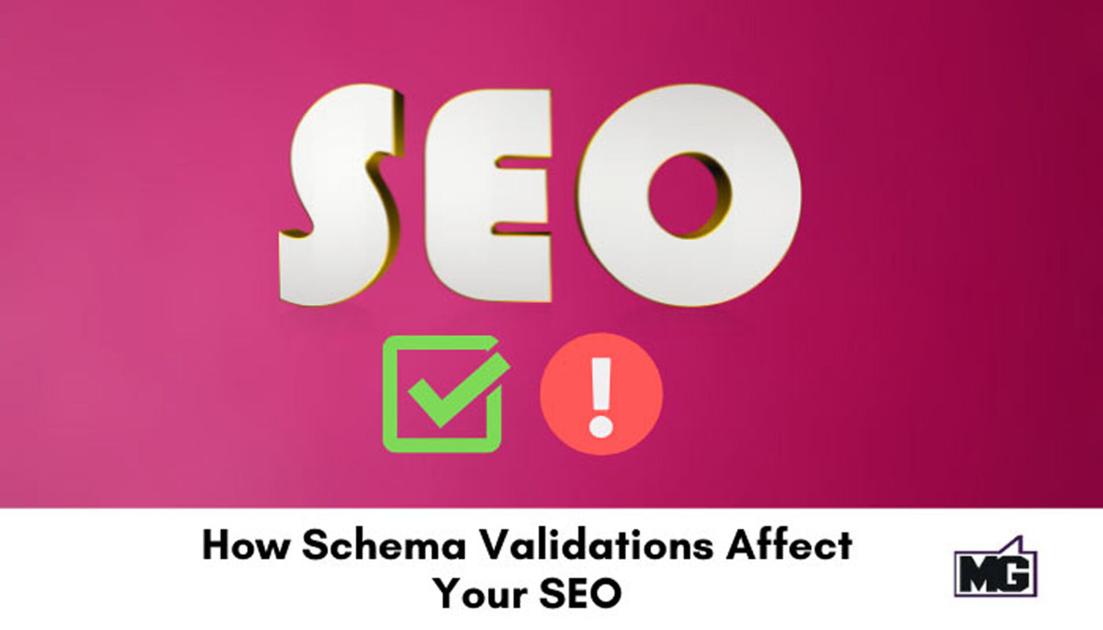 MIKE GINGERICH: How website SEO is impacted by schema validations | Business
Schema markup errors can be confusing and even scary. And, unless you've handled the issue before, you may need to find a web professional to fix the errors for you. So, like many other website owners, perhaps you wonder why you have to go through the trouble. Is schema markup even necessary? Let's find out.
What is Schema Markup?
Schema markup is the code that helps search engines understand what the website content is and present it better in search engine results. Think of it as standard search engine vocabulary that makes it easier for Google to understand your website.
When implemented correctly, it increases the chances of search engines showing additional information about your website directly in search results. For instance, if you'd like some of your product photos to appear in the Google rich snippet section, implementing schema markups would be one of the first steps.
The schema.org initiative was launched back in 2011 as a result of a collective agreement between Google, Bing, Yahoo and Yandex.
How Schema Validation Affects Search Ranking
First off, it's important to know that schema markup doesn't directly affect your search engine ranking. However, it can indirectly impact search engine optimization. Google says that "Websites that have already achieved certain success in search results can attract more attention in search result pages through structured data. Structured data increases the likelihood of users clicking your page."
The following are three other ways markup schema validation can impact SEO:
• Appear in the Google knowledge graph
It's no coincidence that schema.org, the community that founded scheme markup language, was created a year before Google launched their knowledge graph. Many SEO experts believe the two are closely linked. In fact, some say that the data from Google schema is the primary information source for Google knowledge graphs.
The biggest advantage of appearing in a Google knowledge graph is visibility. Even if users don't click on your site, they still see some facts about your company.
• Appear in rich cards
Rich cards are a new search result format on Google that builds on the success of rich snippets. Like rich snippets, it uses schema.org markups to display website content in a more visually appealing format. This is especially true for mobile viewers.
A vital benefit of rich cards is that users don't have to visit your website to interact with your content. Why? Because rich cards display a significant portion of your site content on the search engine result page. For example, if you deal in recipes, the entire recipe may appear on the search engine result page.
• Appear in Google carousel results
Google carousel results are horizontal rows of images and videos that show at the top of search pages, especially on mobile. Each row can display up to 20 local search results that the user can swipe through. The carousels can also be knowledge-based to help the searcher find movies, places, or people faster.
This article from Google tells everything you need to know about the relationship between Google carousel results and schema markup. It explicitly says that "to enable carousels on your site, you need to add structured data."
Key Takeaways
As you can see above, it's important to implement schema markup on your website. Although it doesn't directly impact your ranking on search engine result pages, it can influence SERP visibility. Thereby, potentially increasing your website traffic.
More importantly, you must fix any schema issues quickly. Now, validation warnings may not affect the working aspect of your website. However, when you understand the value of schema, you'll know that leaving validation issues unattended can compromise your SEO significantly.
Mike Gingerich is president of Digital Hill Multimedia (www.DigitalHill.com), a web design and marketing agency. He is also a co-founder of TabSite.com, a leader in Facebook page apps for businesses. Listen to his social media and web podcast, Halftime Mike, available on iTunes.