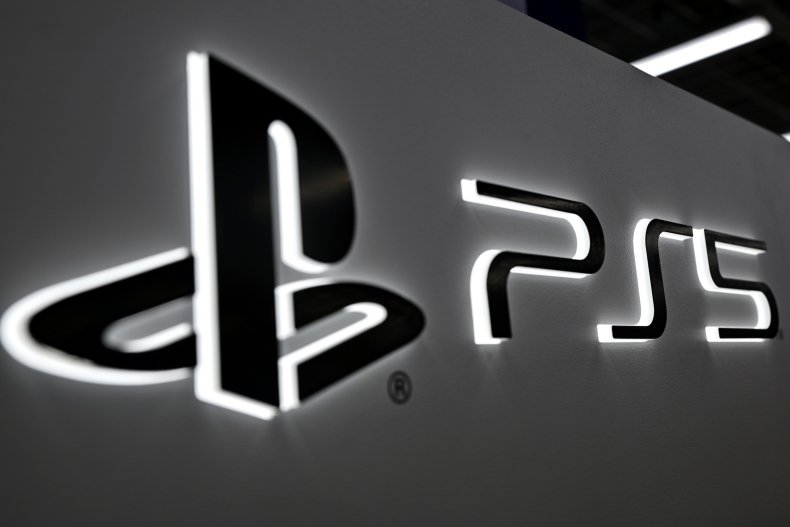 PS5 Restock Update for GameStop, Best Buy, Target, Amazon, Walmart and More
While the past few days have been quite underwhelming in terms of PS5 restocks, industry analysts are predicting that next week will be a significant improvement. This is because drops are expected at the likes of Best Buy and GameStop.
Here is a breakdown of all the latest PS5 restock information.
Target PS5 Restock
Target has been periodically selling PS5s throughout the day (Friday, 10 September) in intermittent bursts.
The first drop was for the disc edition of the console at 7:38 a.m. ET. This was then followed by the digital edition a few minutes later at 7:53 a.m.
It has been reported by would-be customers that both of these sales were incredibly short-lived and that the units were depleted within a matter of seconds.
In case there are any more drops today, we would recommend following console trackers like @mattswider and @GYXdeals on Twitter and turning on notifications.
Check PS5 restock at Target.
Best Buy PS5 Restock
Best Buy was last selling the PS5 on Thursday, August 12. With nearly a month having elapsed since this particular drop, it is safe to say that the retailer is long overdue for another one.
Best Buy's restock pattern has been notably erratic in 2021, making it difficult to anticipate when they will next have the PS5 available.
However, dependable analyst Matt Swider has observed that the merchant never restocks over a weekend or during the evening. It has also been pointed out that Best Buy drops rarely occur before 9:30 a.m. ET, so that narrows things down a little further.
Check PS5 restock at Best Buy.
GameStop PS5 Restock
Reputable console trackers, including @GYXdeals and Matt Swider, are forecasting that a PS5 drop will occur at GameStop sometime next week.
In preparation for this, you might want to consider registering for GameStop's PowerUp Rewards Pro loyalty scheme. For the past month, the outlet has been reserving its PS5 sales exclusively for these premium customers, leaving regular shoppers unable to make a purchase.
You can register as a PowerUp Rewards Pro member on GameStop's website for an annual fee of $14.99.
Check PS5 restock at GameStop.
Walmart PS5 Restock
Whenever Walmart does coordinate a PS5 restock, it is normally on a Thursday at 3 p.m. ET.
There have been a few outliers here and there but, generally speaking, the retailer tends to adhere to this pattern. As such, we would recommend that you keep an eye on their website during the afternoon of Thursday, 16 September.
In the meantime, you can find a few second-hand consoles at Walmart, but these are being sold by third-party scalpers and are incredibly expensive. For instance, there is a digital edition PS5 listed on the site right now for $899, which is over double the $399 recommended manufacture's price.
Check PS5 restock at Walmart.
Amazon PS5 Restock
Amazon was recently selling PlayStation 5 units on Thursday, September 2.
The online marketplace typically replenishes its inventory on a monthly basis, meaning that there will probably not be another drop until early October.
You might occasionally stumble across a few second-hand PS5 units at Amazon but, like at Walmart, these will inevitably be overpriced.
Check PS5 restock at Amazon.
PS Direct PS5 Restock
PS Direct restocks are unique because they are the only ones that are officially confirmed ahead of time.
Whenever its virtual queue is about to reopen, the Sony storefront will send out email notifications to random customers, giving them a heads up. Word quickly spreads from there and the imminent drop soon becomes common knowledge online.
Nobody on social media has reported getting one of these email notifications lately, meaning that the next PS Direct restock is likely a way off.
Check PS5 restock at PS Direct.
Newegg PS5 Restock
Newegg sells PS5 units through its daily "shuffle" events. For context, these are basically lotteries that the outlet uses to distribute any items that are experiencing supply shortages (like the latest batch of next-gen consoles).
When you enter a Newegg shuffle, there is a chance that your name will be selected at random. If this happens, you will not win the contents of the draw, but you will have a chance to purchase them. This system is used as an alternative to the traditional virtual queue, as it is much more difficult for scalpers to exploit.
Today's lottery does not contain a PS5 bundle, but there are a few PC components up for grabs, including video cards, motherboards and monitors.
Check PS5 restock at Newegg.
Antonline PS5 Restock
While you still cannot get a PS5 from Antonline, you are able to get the Xbox Series S instead.
Microsoft's less-powerful hardware is currently available in a few different bundles on the retailer's website. For more information on this, read our latest Xbox Series X restock update.
Check PS5 restock at Antonline.
Sam's Club Restock
You cannot purchase a PS5 from Sam's Club at the time of writing. For immediate updates on future restocks, follow reliable console trackers like @mattswider and @GYXdeals on Twitter.
Check PS5 restock at Sam's Club
Costco PS5 Restock
As per our last update, the PS5 is also sold out at Costco, where it has not been in stock for over a month.
Again, to be informed when the situation changes, follow dedicated console trackers on social media.
Check PS5 restock at Costco.
Newsweek has affiliate partnerships. If you make a purchase using our links, we may earn a share of the sale.