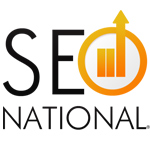 SEO National Secures Search Engine Optimization Contract with Real Estate Investor
Industry-leading search engine optimization firm to expand online customer base for Jerome Myers, multifamily real estate investor and educator, through optimizing web traffic.
An innovator in search engine optimization, SEO National helps their clients increase organic traffic to their websites without wasting money on expensive advertising campaigns. The success their clients reap from these efforts returns to the company in the form of 100% referral-based customer acquisition. Real estate investor Jerome Myers is the newest business owner to climb onboard with SEO National to expand and grow his business online.
Many say Jerome Myers makes investing look easy, but developing his 4-step investing process, known as the Myers Method, required jumping a few hurdles along the way. Founder and Chief Inspiration Officer of The Myers Development Group, Myers used his own program to build a multi-million-dollar portfolio. He now shares what he has learned to educate others about what it takes to succeed in multifamily real estate investing and establish a recurring, passive source of income.
"As an entrepreneur, Myers has already done the hard part to figure out what it takes to be a successful real estate investor, "remarked Damon Burton, President of SEO National. "As an SEO expert, my job is to help others discover the knowledge he has to offer. As we establish the relevance of his site, search engines will visitors in need of his solutions to it, connecting him with would-be customers."
As a Forbes SEO contributor, Damon Burton, takes a unique approach to search engine optimization. Burton believes in developing a long-term relationship with clients rather than relying on quick bursts of effort that often fall flat and lead to a high customer turnover rate. "When we recognize what makes a client unique in their industry, we can play to their strengths and promote them online to customers that are genuinely interested," said Burton. "It really comes down to using search engines to show customers the great products and services that exist online."
SEO National provides search engine optimization for companies along the Wasatch Front in Utah and across the nation. They work will small mom-and-pop startups as well as large Inc. recognized companies and NBA retail divisions.
To learn more about SEO National and how they help business leaders like Jerome Myers expand their presence on the web without expensive ad campaigns, call 1-855-SEO-NATL (1-855-736-6285) or go to www.SEOnational.com.
About SEO National
SEO National is a search engine optimization company north of Salt Lake City, Utah. This SEO company offers affordable, effective search engine optimization with a refreshingly personal approach to communicating with their online marketing customers.