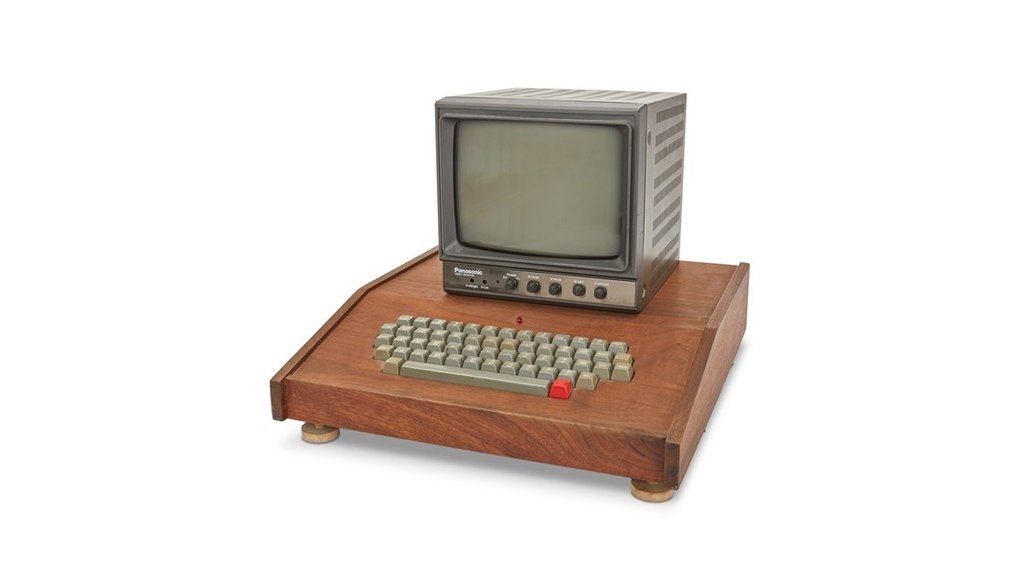 Functioning Apple-1 computer with rare Koa wood case to hit auction block
A functioning Apple-1 computer that's in "mint condition" and sporting a Koa wooden case is set to hit the auction block in November.
The Apple-1 computer will be offered at auction at the "Post-war & Contemporary Art + Design" sale, which is set for Nov. 1, 2021 at 12 p.m. Pacific (3 p.m. Eastern). No starting bid for the machine has been announced.
According to John Moran, the specific Apple-1 model set to be auctioned is described as being in excellent condition with "many period-correct or original parts." It's also in working order, and has been thoroughly authenticated and inspected. The entire lot will include the restored Apple-1 computer — which includes a motherboard, monitor, and keyboard — and two cassette tapes, 3 wires, and a Xerox copy of the original owner's manual.
Additionally, the specific Apple-1 unit on auction features a Koa wood case. The auction house says that there are only six known examples of an Apple-1 with a Koa wooden case, and the model on auction is one of them. The model was originally purchased by an electronics professor and was sold to a student in 1977 — both are the only original owners.
It's believed that Apple cofounders Steve Wozniak and Steve Jobs built about 200 Apple-1 computers by hand in a Bay Area garage. Jobs later sold about 175 of those computers, including 50 models in an order to the Byte Shop.
Apple-1 computers are rare, but occasionally go up for auction. In 2020, a functioning unit sold for $458,771. Another Apple-1 model fetched $471,000 at Christie's auction house in London back in 2019.