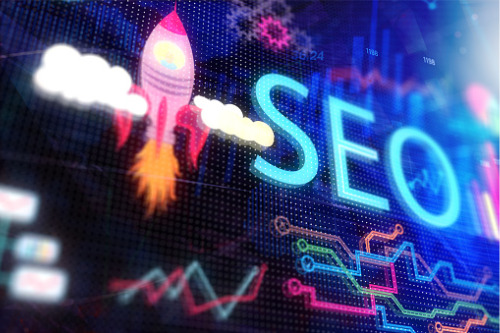 A guide to improving your SEO score as an originator
As originators market themselves in an increasingly online world, veterans and rookies alike are having to grapple with the concept of SEO.
SEO, or search engine optimization, is effectively a measure of how easily someone can find your website on a search engine. While it might seem innocuous, the simple fact that people will do a Google search before they make almost any decision – from where they'll go to dinner to where they'll get their mortgage – means that SEO can make or break an originator's business.
"Even if I were to get a referral about your company, I would still probably Google your company, to see if there's other reviews out there, to see what information there is to see how close you are to me, or a bunch of other different factors," said Jacob Reeleder, senior manager of digital and SEO at Key Optimize.
Reeleder explained that establishing a strong "SEO score" effectively means getting Google and other major search engines to trust your site. While that's certainly easier said than done, Reeleder explained that content is the key to generating a high SEO score and getting your business ranked higher on a Google results page.
Read more: Blue Sage closes first external funding round from Goldman Sachs
Google and other search engines assess SEO score by judging your content. By human analysis and algorithms, they look at how far your content is spread, where it lives, how much of it there is, and how much other sources trust it. Within that assessment, too, there are small steps a mortgage pro can take to enhance their offering. Reeleder stressed that the first place a Google assessor will go to is the author bio page. If you don't have an author bio page easily accessible, that's an immediate mark against your content.
If the bio is live on your site, Google will then take a look at the author's content, where else they've been published, and how trusted they seem to be by their wider professional community. Keywords and links play crucial roles too, but the esteem the author is held in plays a crucial role in determining your SEO score.
Reeleder explained that when building sites to host content, many independent businesspeople can forget the basics. Skipping over a really good about us page, a teams page, a contact us page, or even a privacy policy can see your SEO score take a hit. Those pages should be detailed and offer a snapshot of the client experience.
Read more: After completing acquisition, mortgage tech company eyes expanding broker channel
The process of building an SEO score takes serious time and effort. Reeleder explained that building an SEO-friendly site takes a big push upfront, followed by steady maintenance on a regular basis. That initial push, he said, should align directly with your conventional marketing strategy. As marketing pushes your name out into the public, SEO will help you convert leads into business.
For small businesspeople in the mortgage space, already stretched by high demand, Reeleder doesn't recommend taking on all this SEO work yourself. It simply takes too much time. He recommends working directly with services that offer SEO and digital marketing as a combination, noting how strong the two strategies can be for a businessperson when used in tandem.
Reeleder said there's a quick test any businessperson can run if they want an idea of how they're doing SEO-wise.
"Google your own business," Reeleder said. "You should see your Google My Business Page, and you should see yourself as the first non-advertisement entry. If you don't see those two things, you need help, because you're not going to get any business [through Google]."