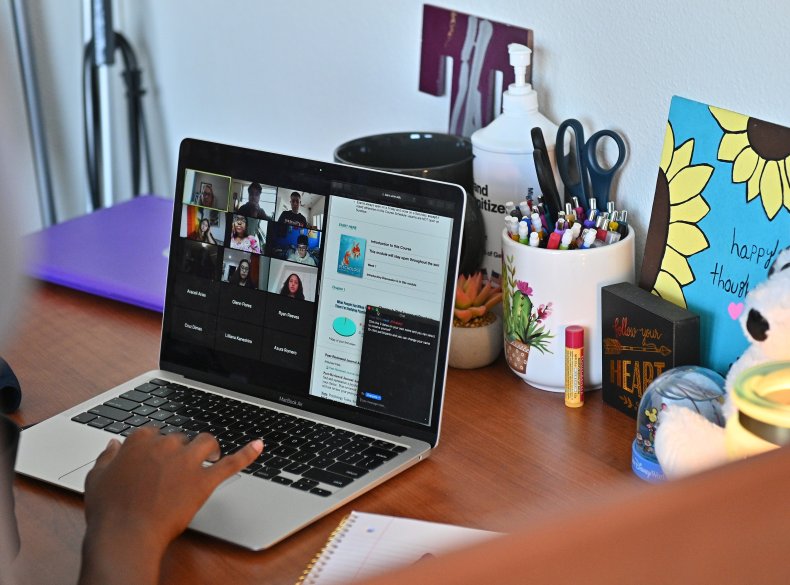 California Professor Put on Leave After Confronting Hard-of-Hearing Student in Zoom Call
A California college professor has been placed on paid administrative leave after a TikTok video went viral on Friday in which he berated a student who is hard of hearing during a virtual class on Zoom.
"Why didn't you answer all the times I spoke to you, then? You know, thank you. Thank you," the Oxnard College professor, Michael Abram, says in the video to the student, whom he refers to as Ms. Salazar. "Why don't we talk sometimes—why don't you email me? We'll set up a live Zoom and we're going to have some real communication at some point and time. Maybe you can have your counselor join us? Okay? Do you hear me? Okay, wonderful, do that."
In the video, Abram repeatedly interrupts Salazar, and says he is "significantly disappointed" in her inability to learn the class material. Salazar attempts to explain to her professor she is hard of hearing, and she must learn via a translator next to her who explains the class content.
"Just have them teach you the whole class. That makes sense to me," Abram said in response. "I don't know, I don't understand it, but I see you laughing and smiling and giggling with somebody else."
In the video, another student attempts to explain Salazar's hearing is impaired.
"Professor? She's actually hard of hearing so her translator goes in…she can't respond right away," the classmate says. But the professor responds, still outraged: "She's not paying attention, she's not trying."
The Ventura County Community College District responded on Friday, promising that an investigation into the situation was underway.
"We are taking this incident very seriously," District Chancellor Greg Gillespie said during a virtual press conference on Friday. "We are currently investigating the situation and following our protocols to address it."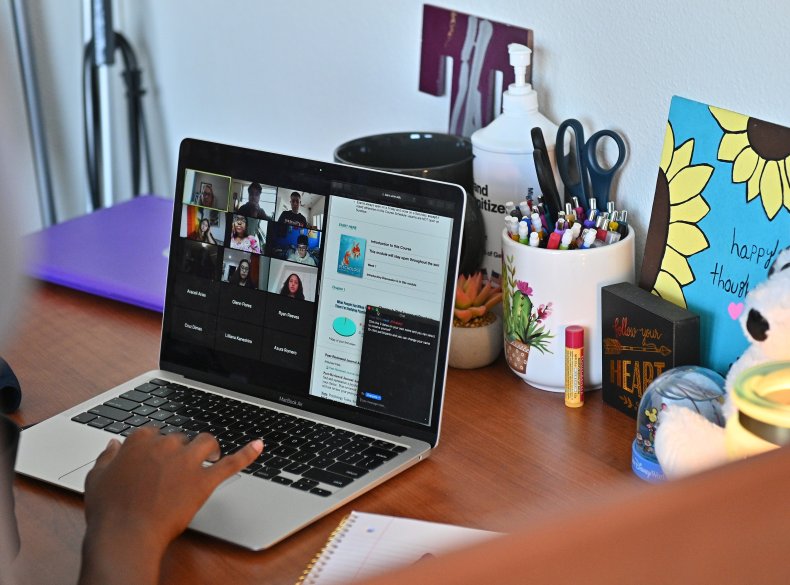 The professor teaches anatomy and physiology and has been a full-time tenured faculty member for 20 years, according to district officials. Abram has a high review on RateMyProfessor.com, and previous students have commented he is "kind," "passionate," "willing to help" and a "cool teacher."
The Ventura County Star reported that district officials would not comment on whether there had been prior disciplinary action against Abram.
A "thorough and fair" investigation will take approximately three months, according to a press release issued Friday by the district, which will begin to assemble a witness list. The process could involve an outside investigator, the Star reported.
Remote learning has raised specific challenges and differences for students with disabilities. Faculty and staff overwhelmed by the pressure of shifting to online classes could overlook accessibility, Cyndi Wiley, digital accessibility coordinator for Iowa State University's Information Technology Services, told Inside Higher Ed last year.
As a standard, professors are notified if students receive services from the district's Educational Assistance Center, Art Sandford, the district's vice president of academic affairs, told the Star. It is not yet confirmed if Salazar used these services.
Oxnard College President Luis Sanchez responded to the situation in a statement on Friday: "I am saddened and outraged beyond words that any of our students should either be or feel disrespected by any of our employees."
Newsweek has reached out to the Ventura County Community College District for comment.