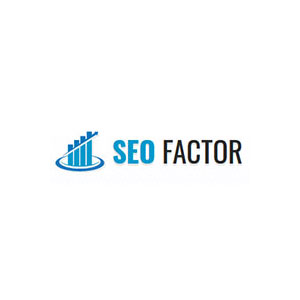 SEO Factor London Ltd Helps Brands Rank High on Google Search Lists
The talented group of online advertising specialists provides quality digital marketing and SEO services, to help businesses improve their online ranking and present their services to more prospective customers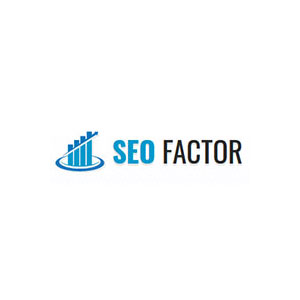 April 19th, 2022 – SEO Factor London Ltd is delighted to announce that businesses who need help improving their online brand image, can comfortably rely on its wealth of experience in digital marketing, to make their brands rank high on Google searches.
The digital marketing and SEO company is made up of a talented team of online advertising specialists, who take immense pride in their ability to provide brands with top-tier internet marketing solutions.
In today's internet-driven world, it is almost impossible to successfully run a consumer business without a compelling online presence. Recent studies have revealed that the vast majority of consumers consult the internet before making purchasing decisions.
Bringing its over 14 years of combined experience across a variety of fields to the fore, SEO Factor London Ltd creates unique company websites with stunning designs and optimized web content.
"Our ranks are made up of people who approach their daily work and each new project as an individual challenge. Thanks to this approach, from the very beginning of SEO Factor, we offer clients individual solutions, accurate analyses, and effective campaigns in the field of website development and online marketing."
The talented team of developers and SEO experts handle all aspects of website development and positioning – from engine optimization, phrase research, and external and internal linking to the continuous analysis of competition and position. As well as social media management, and all other elements that affect the position of a page in Google results.
Besides outshining other digital marketing firms with their amazing performance and incredible track record, SEO Factor London Ltd offers its content creation and SEO services in both English and Polish.
The company insists that it is completely dedicated to maintaining the highest standards of customer satisfaction and as such, operates a completely transparent process that values client inputs every step of the way.
Other services rendered by the digital marketing firm include website audits, Google AdWords campaigns, as well as the development of online stores and multi-vendor platforms.
Anyone interested in learning more about the company's services can reach out to SEO Factor London Ltd via the contact info below.
Media Contact
Company Name: SEO Factor London Ltd
Contact Person: Michal Klimonda
Email: Send Email
Address:313b Hoe Street, Walthamstow
City: London, E17 9BG
Country: United Kingdom
Website: https://www.seofactor.co.uk/